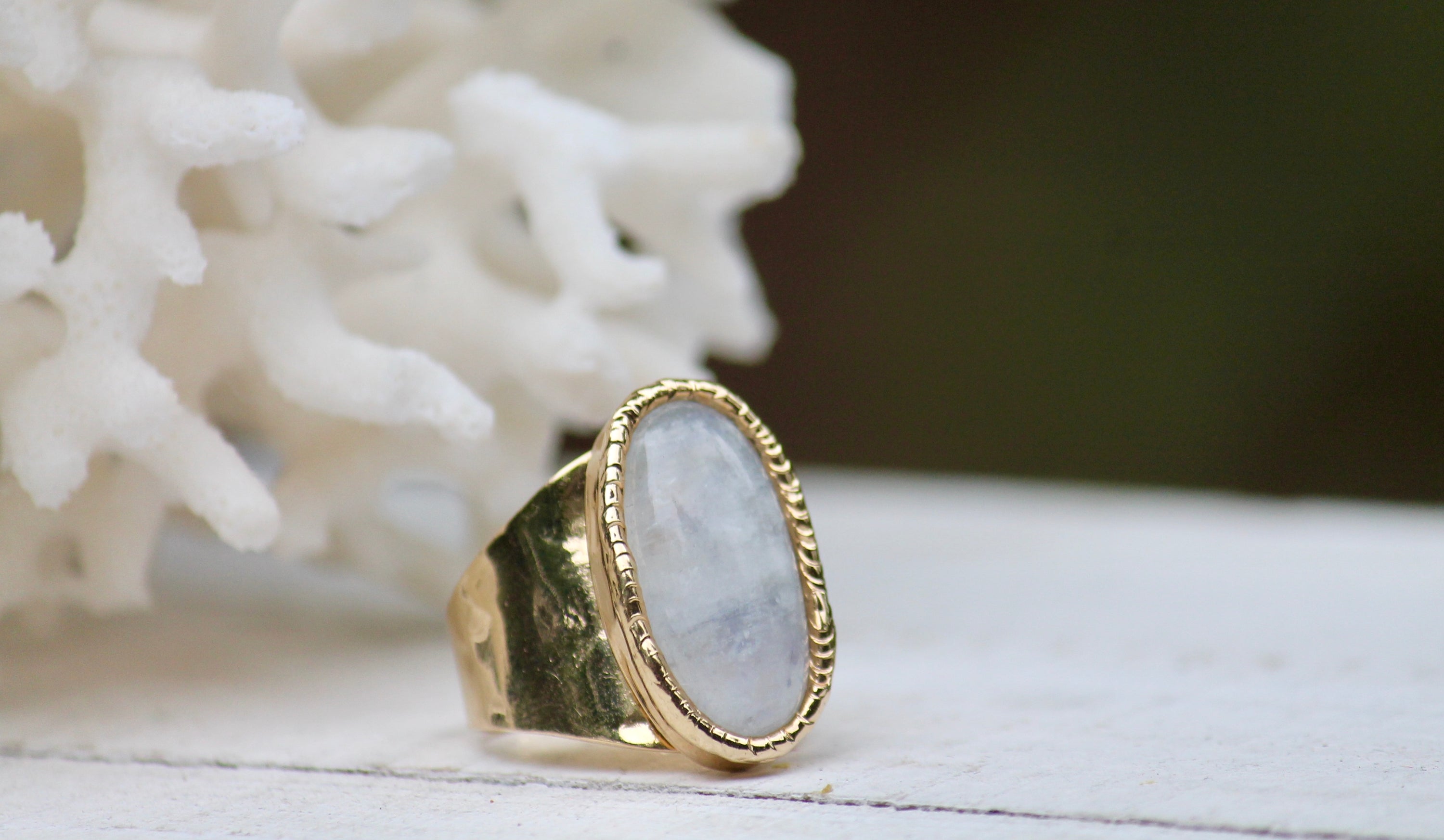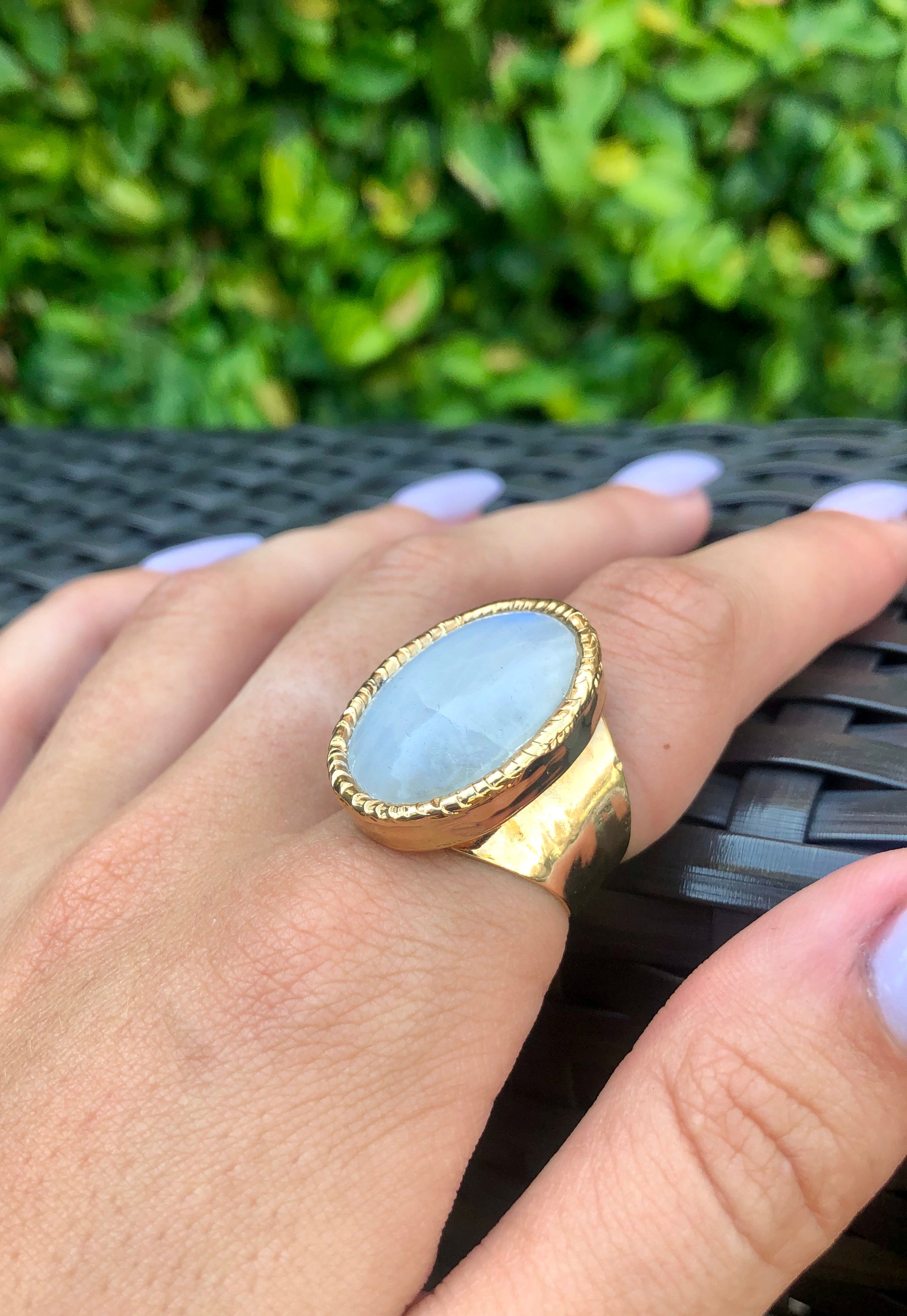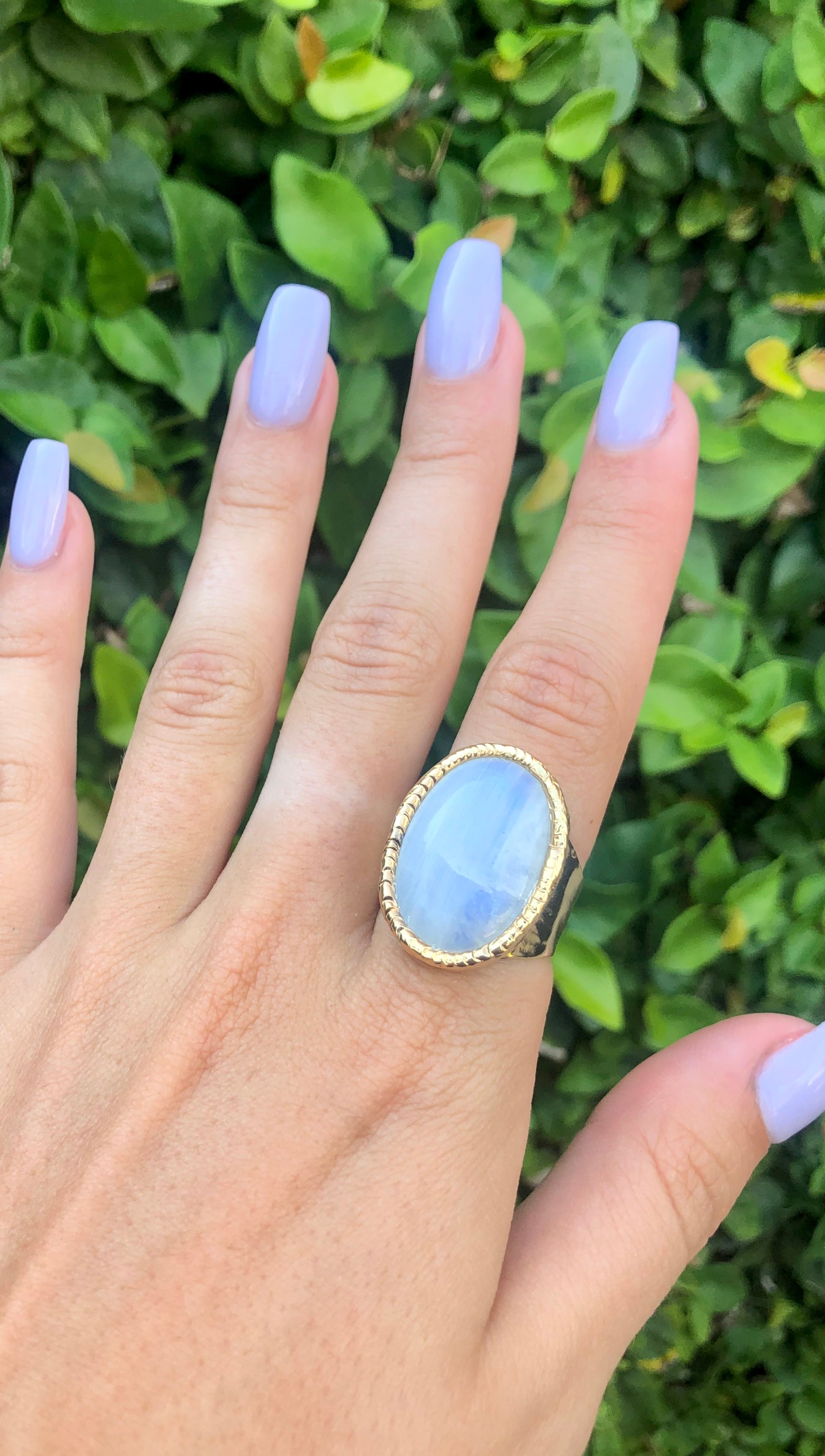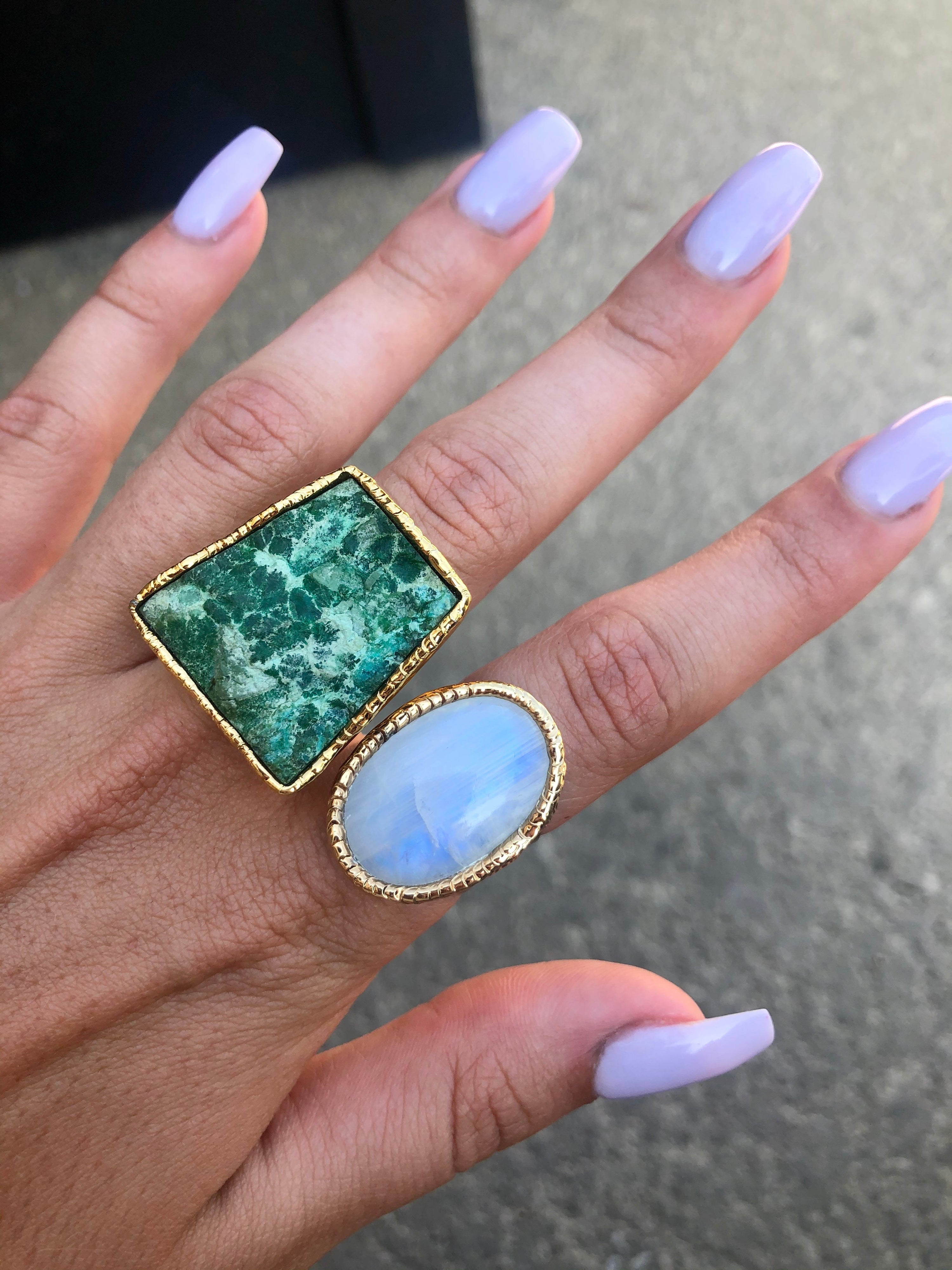 Oval moonstone gemstone ring, adjustable for the perfect fit
*J. Melissa gemstone rings are uniquely designed statement pieces, handcrafted by skilled artisans using a special process of hand-hammering bezel settings and electro-depositing 24 karat gold or rhodium on high quality brass.
The result is a design that is much more durable than electroplated rings and much more lightweight and comfortable than solid gold rings. They are adjustable for the perfect fit and made using gemstones from all over the world!
Recently Viewed